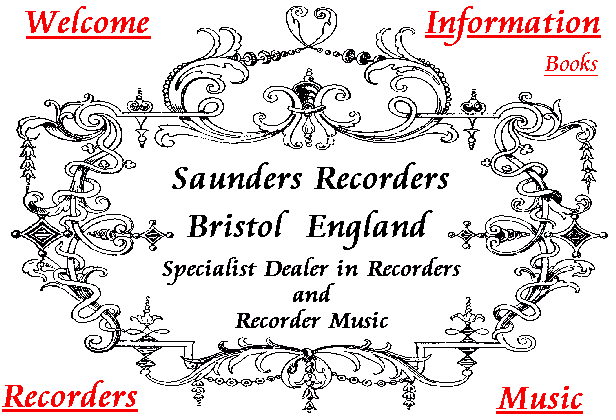 Please proceed by clicking a red word or topic.
*
Tap the middle of the image above if your screen is small
or if your mobile or tablet does not support frames well.

SAUNDERS RECORDERS

BLAISE PUBLICATIONS
for Bassoons and Wind Quintet.
For best results press 'F11' now.
(If your browser has a zoom facility it should be set to at least 100%.)
The links below are included in case you cannot see the image above.
The pages on this site are dated and very frequently revised.
If you have arrived here following an amateur radio link
the page you should check out is here G4TRN.
There are also some pictures here.
My personal pages are here John Everingham.
Privacy Policy Statement